About Us
Since 1977, IFCLA has collaborated with congregations, schools and organizations in the St. Louis metropolitan area, across the U.S., and internationally to work for a more just and equitable world community.
Our Mission
Through education and advocacy, we convene an inter-faith community to accompany the people of Latin America in their work for human rights and social justice.
Our Vision
IFCLA envisions a world in which partners reach across economic, political and social borders to build a sustainable future for the planet and its people.
Our values
Dignity: Respecting each person's autonomy to act on their own intuition and wisdom.
Integrity: Acting with honestly and transparency in all situations, even when the outcome of doing so is unclear.
Solidarity: Recognizing the unity of our mutual struggles toward liberation and supporting each other with compassion.
Diversity: Finding joy in the many manifestations of what it means to be human.
Commitment: Showing resolve and resilience through our actions, while sustaining optimism about our collective future.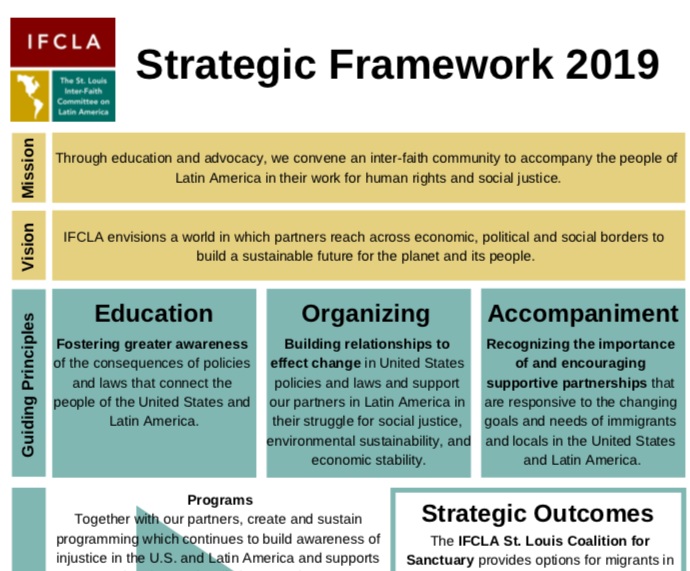 To download our 2018 Annual Report, click here.