SOA / WHINSEC
Protest and Vigil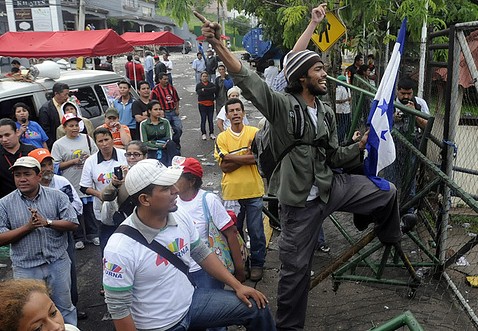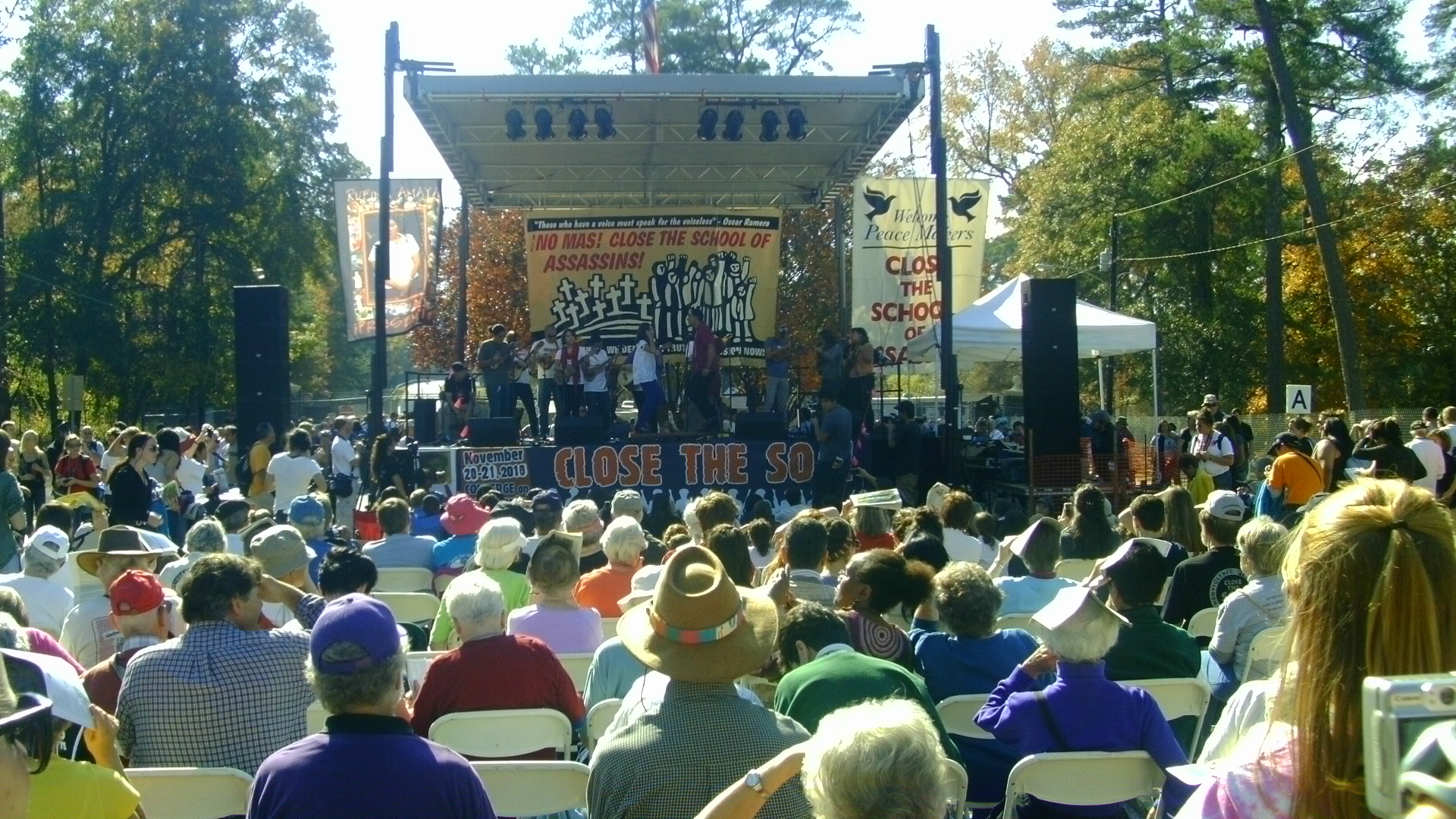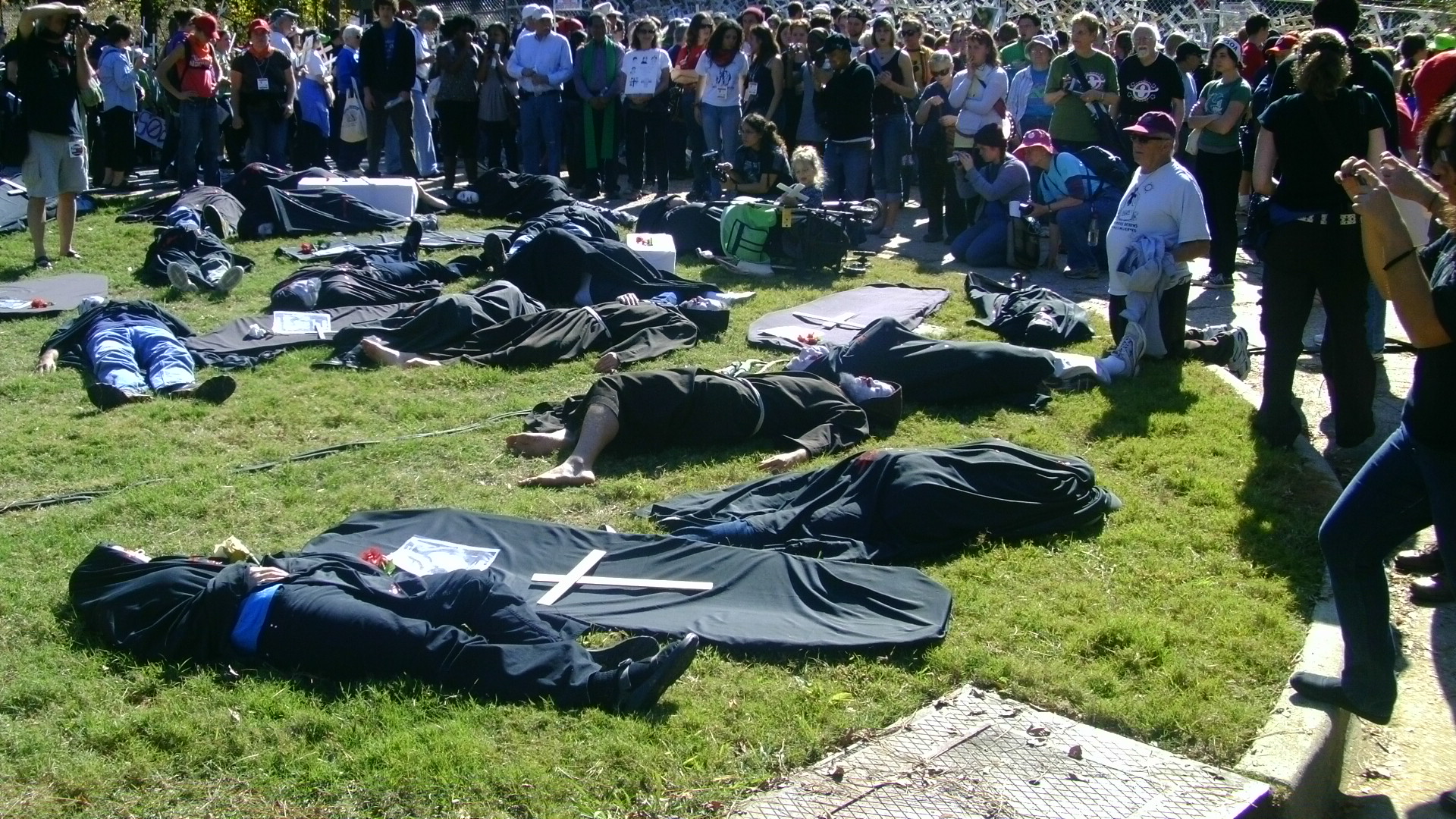 In 2015 SOA WATCH announced that starting in 2016 demonstrations would be moving to the Nogales border region. (Nogales actually spans the border between Arizona and Mexico.) There were all kinds of reasons for this move, not the least of which were going to be an inability to have any action at Fort Benning, GA due proposed construction at the main gate and an inability to be granted a permit.
That said, IFCLA considered long and hard for several months what we would do in 2016, especially since we had been taking a bus or buses to Fort Benning for years. Final evaluations showed that the cost of the trip would likely be 2-3 times higher to go to Tucson that the Fort Benning trip, and our numbers had been decreasing over the last few years. Furthermore, the time involved would be hard on the travelers, who had been mostly students in recent years, since the trip would likely involve almost 2 days each way for the travel, compared to about 12 hours for the Fort Benning trip, which could be done leaving Friday and coming back late Sunday night. We had not gone as far as figuring out whether to stay one or two nights once we had an estimate of a greatly increased cost for the bus.
The first Border Encuentro was held over the 2nd weekend in November, 2016.
A small demonstration was still held at the gates of Fort Banning on the weekend before Thanksgiving. One of the things that has gotten lost in this change has been not having a demonstration at the CCA Detention Center at Lumpkin, GA, although now there is a demonstration at the CCA Detention Center at Eloy, AZ.
In early 2017 SOA Watch further decided to move efforts to Washington, DC. There had been an office in DC for years to support Congressional work but not as a major center which was still in Georgia. IFCLA does not know if all presence in Georgia has gone as a result of this shift. We do know, however, that the two major locations of SOAW work are now in the Tucson/Nogales area and DC, with the major focus on the border at Nogales.
When IFCLA finds out more information and determines whether we can again try to gather folks to go to either of these places, we will let you know.
Until then we will keep you informed of SOA Watch information as it becomes available.
You can also go to the SOA Watch website to see their information.
Current Loretto Volunteer, Susan Nichols attended the 2017 Encuentro. Contact her at susan@ifcla.net.