Sobre Nosotros
Desde 1977, IFCLA ha colaborado con congregaciones, escuelas y organizaciones en la zona metropolitana de St. Louis, sobre los EE.UU. y internacionalmente para trabajar por un justo y equitativo comunidad mundial.
Nuestra misión
Mediante la educación y el apoyo, convocamos una comunidad interreligiosa para acompañar la gente de Latinoamérica en su lucha para derechos humanos y justicia social.
Nuestra Visión
IFCLA imagina un mundo en lo que compañeros se extienden sobre fronteras económicas, políticas y sociales para construir un futuro para la planeta y su gente. envisions a world in which partners reach across economic, political and social borders to build a sustainable future for the planet and its people.
Our values
Dignity: Respecting each person's autonomy to act on their own intuition and wisdom.
Integrity: Acting with honestly and transparency in all situations, even when the outcome of doing so is unclear.
Solidarity: Recognizing the unity of our mutual struggles toward liberation and supporting each other with compassion.
Diversity: Finding joy in the many manifestations of what it means to be human.
Commitment: Showing resolve and resilience through our actions, while sustaining optimism about our collective future.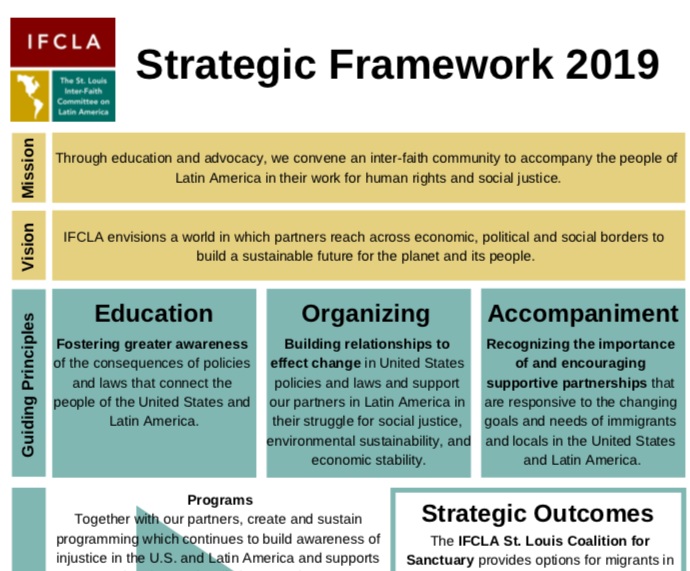 To download our 2018 Annual Report, click here.